The Village Chapel of Bald Head Island is an ecumenical community house of worship, led by its Board of Trustees. Unlike most Christian churches, the Chapel does not employ a presiding minister. To maintain our ecumenical spirit, services are conducted by visiting ministers, both active and retired, from multiple denominations. The visiting ministers have been recommended to the Chapel by Island property owners.
Services are held weekly on Sunday, with communion celebrated on the first Sunday of each month. Service times vary depending on the time of year. Baptisms, weddings, memorials and other special services are scheduled through the Chapel Office. The Board of Trustees sets the guidelines, policies and procedures for these to maintain the integrity of the Chapel. Please check our Event Calendar for current service times and special services.
In addition to worship services, the chapel supports multiple Bible studies, prayer groups, and outreach ministries. As a member of the Southport/Oak Island Inter-Church Fellowship, the Chapel is an active participant in community outreach.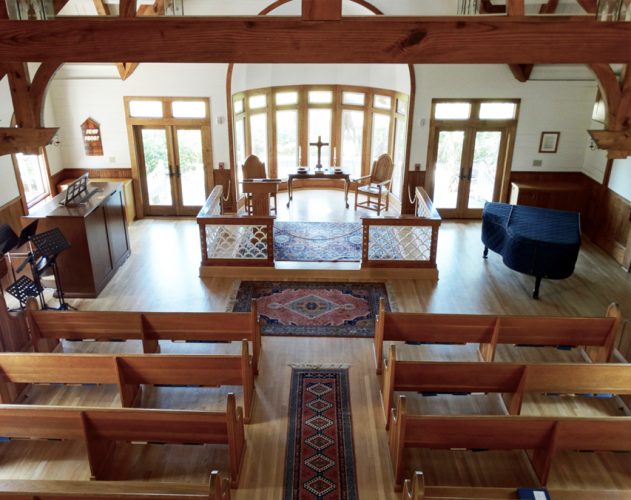 Our Chapel Vision
The Village Chapel of Bald Head Island provides all people an opportunity to worship God, express faith, and observe Judeo Christian traditions to connect with God, connect with others, and connect others with God.
Our Chapel Mission
We are a people of the Word,  people of Faith, and people of Love. Thanks be to God.