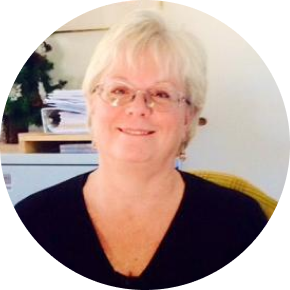 Patty Caban
Chapel Administrator
Patricia (Pattie) Caban is the Administrator for the Village Chapel of Bald Head Island. In this role, Pattie coordinates various Chapel activities and services, which include minister preparation; wedding, baptism and special-event scheduling; weekly bulletin preparation; accounting and record-keeping; and overall management of Chapel upkeep, information and activities of the Chapel and its worshipers.
Pattie has more than more than 25 years' experience in the administrative field. Prior to assuming her Chapel duties, Pattie spent five years as a college Human Resources assistant, 15 years as a District Manager assistant for Farmers Insurance Group in Nashville, Tennessee, and many years as a Customer Service Representative for a major insurance company in her hometown of Syracuse, New York. She holds an Associates degree in Human Services from Columbia (TN) State Community College.
With her varied background in the administration field, Pattie has the perfect foundation for handling the complex needs of the Chapel. Like the residents of Bald Head Island, she recognizes the special place the Chapel is and enthusiastically welcomes the many visitors who drop by throughout the year.
Pattie and her husband Randy have lived in Southport since 2006. She enjoys spending time with her 3 children and 4 grandchildren. Her hobbies include scrapbooking and card-making. Contact Pattie at admin@villagechapelofbhi.org or 910-457-1183.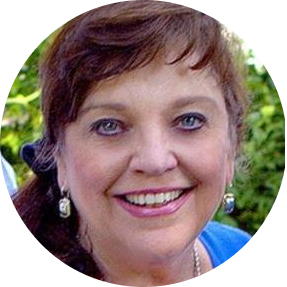 Cindy Sellers
Chapel Organist and Music Director
Cindy Sellers began her music career as choir director at Main Street Methodist Church in High Point, NC, in 1968, while a senior at High Point College. Over the years, she served as organist and/or choir director at Montlieu Avenue UMC also in High Point; Trinity UMC, Southport; and Sunset Park UMC, Wilmington.  For a brief period before coming to Bald Head, she was Music Coordinator for Grace UMC, Wilmington.
Cindy played her first services at the Village Chapel on Christmas Eve, 1998, and officially became the Chapel Organist on Jan 4, 1999.  In February of that year, she organized the Chapel Choir, having secured a gift of a small choral library.  She incorporates local and visiting instrumentalists into the worship experience at the Chapel.
In other musical endeavors, Cindy was a founding member of the Wilmington Symphony Orchestra (flutist) in 1971.  She was the founding director of the Sea Notes Choral Society in 1974, and has directed, accompanied or soloed for many of their concerts, most recently conducting the Summer 2022 concerts at Odell Williamson Auditorium in Bolivia.  
A former Realtor, Cindy is a history and genealogy buff active in several lineage societies, having served as Registrar for the local DAR Chapter, and currently serving as State Registrar for the NC Society, US Daughters of 1812.  Married to Donald Sellers in 1969, she is mother of two and grandmother of four