Easter Sundays provided the milestones in the early religious life of Bald Head Island. The first worship service was held on Easter Sunday 1984 in the lounge of the former Bald Head Island Inn. A sunrise service at Old Baldy was held on Easter Sunday 1985, which led the George and Cynthia Mitchell Family to donate the land adjacent to the Lighthouse for the construction of the Village Chapel. Groundbreaking ceremonies followed the 1986 Easter sunrise service. On Easter Sunday, 1987, the Chapel, although not complete, was dedicated after the sunrise service.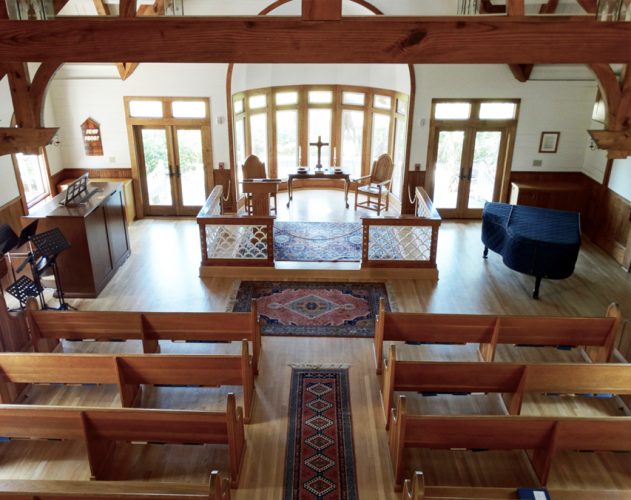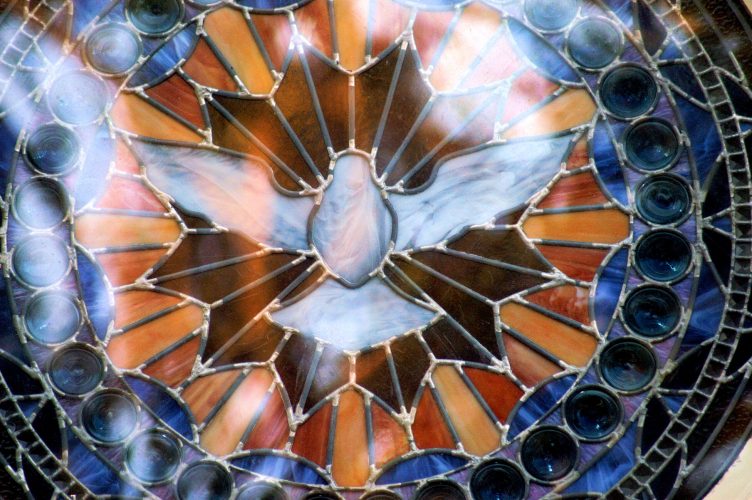 The stained glass windows were designed by Marianne Heimsath. The window at the rear of the nave, with its tripartite fish design, is a memorial to Buck Timberlake. The three fish are in an equilateral triangle, which is the symbol of the Trinity and conveys the concept of three equal parts joined into one. The second stained-glass window, located above the organ, is a single dove with wings spread, surrounded by twelve golden rays, each symbolizing one of the twelve apostles. The dove window was inspired by the Bernini Window in St. Peter's Basilica in Rome and is dedicated to the memory of John Messick.
Funds for the construction of the chapel were raised entirely through property-owner donations. Many of the brass medallions placed along the altar rail are inscribed with the names of these important early donors.
Texas architect Clovis Heimsath designed the building in keeping with the Carolina coastal architectural style. His inspiration came from designs of existing life-saving stations and the structures on Bald Head that date to the early twentieth century. The Chapel layout is a traditional cruciform floor plan with seating for 120 persons. A deep bay of windows behind the altar overlooks the marsh so that worshippers may look out at the natural beauty of Bald Head Creek, Middle Island and, in the distance, Bluff Island.
Learn more about our history.